Celebrating 70 years of becoming more humane
We would like to invite you to join us for a four day festival that we promise will be as Tavistock as the Institute has ever been: experiential, interpretative, imaginative, interdisciplinary, rigorous, forward looking, learningful and above all participative.
The reason for the festival? 70 years of the Tavistock Institute of Human Relations, 70+1 Leicester Conferences, two journals, continued social science innovation and to coincide with the completion of the first phase of a major piece of work with the Wellcome Library to catalogue the Institute's archive.
The festival will take place from Tuesday 17th October to Friday 20th October 2017.
Watch this space as we unfold more details including opportunities to contribute and confirmation of the exact location (we do expect it to be London based).
What we can say now is that it will involve our partners and associates from all of over the world. It will be multi-layered including a symposium with keynote speakers, it will involve multi disciplinary responses to the archive material from TIHR practitioners, from artists, poets and social scientists and some old favourites from our practice.
The festival will be a cultural piece to simultaneously celebrate and re- imagine the work of the Tavistock Institute of Human Relations and most importantly to look forward.
We hope you'll be as excited as we all are. We look forward to keeping you updated as the plans progress.
Juliet Scott, Festival and Tavistock Institute 2017 Curator
Dr Eliat Aram, CEO
How to get stay up to date with developments? Want to be involved?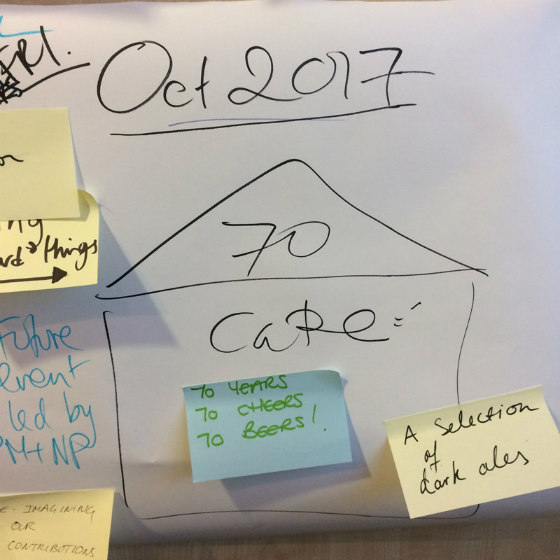 Share this: