Exciting events coming up in the Wellcome Library Reading Room NHS at 70 and TIHR!
Bringing together our ongoing archive work, the success of the arts interventions, exhibitions and performances at TIHR's 70th-anniversary festival and this year's 70thanniversary celebrations of the NHS we are excited to announce the following events to be held in October and November in the Wellcome Library's Reading Room:
The Liver in Bed Two: a case of compassionate anxiety
An interactive performance by E15 Acting School
Following the success of their performance at the festival 'Shadows and Light,' East 15 are developing another interactive performance inspired by excavations in our archive. This time the performances will celebrate Isabel Menzies Lyth's work into anxiety management and processes as applied in the NHS nursing service. Join us and East-15 Acting School as they draw on TIHR archival material held in Wellcome Library to create a unique performance and workshop marking 70 years of the NHS. Performances will take place on:
Wednesday 24 October at 1:00pm and 4:00pm
Thursday 25 October at 4.00 & 7.00pm
Four Social Dreaming Matrices
We continue our exploration with the Wellcome Library of the archive and its wider context in the here and now through the fourth series of Social Dreaming Matrices, Gordon Lawrence's pioneering methodology. Social Dreaming Matrices will be facilitated by TIHR members of staff and representatives of the Gordon Lawrence Foundation. Please join us at one or all taking place on:
Tuesday 6th November 2 – 3.30pm
Friday 16th November 3 – 4.30pm
Thurs 22nd November 7 – 8.30pm
Weds 28th November 2 – 3.30pm
All events take place in the Wellcome Library Reading Room.
All events are free and booking is not necessary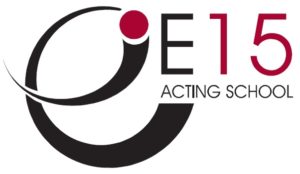 Relevant Links
Feature Image credited ©Juliet Scott. The Liver in Bed Two. Fabriano Postcard Watercolour Paper, 10.5 x 14.8 cm.
Share this:
Subscribe to our newsletter