An exhibition of still life prints, drawings and paintings by Juliet Scott.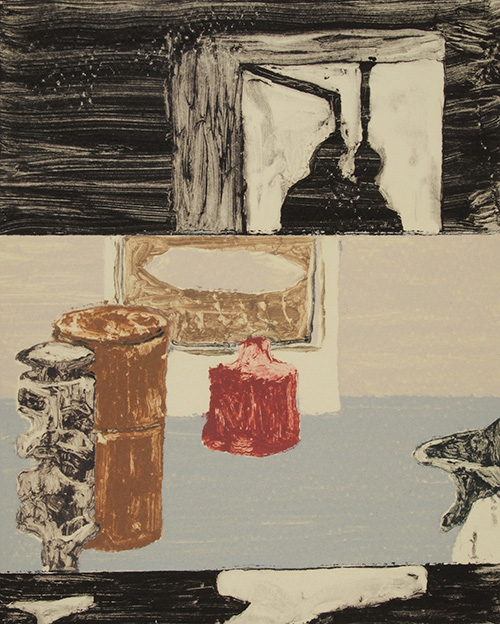 Juliet Scott,
Still Life and Object Relations B3(4),
2016,
merged Monotype, oil on Somerset paper, 56 x 37.5 cm
Helmsley Arts Centre, Yorkshire
Private View: Sunday 9th October 12 – 2 pm
This exhibition in Helmsley Arts Centre, Yorkshire will be the first iteration of Juliet Scott's work emerging in her role as artist-in-residence of the Tavistock Institute of Human Relations' archive project.
Juliet will be showing ongoing work that links her previous study of still life with the social science practice and theory that was pioneered and developed over the last 70 years or so at the Tavistock Institute. The title of the show moves from the practice of assembling, arranging objects in different compositions and relations to the psychoanalytical theory of object relations as it sits in organisational studies.
The exhibition runs from Tuesday 4th October to Friday 28th October 2016.
Helmsley Arts Centre
The Old Meeting House,
Helmsley,
York
YO62 5DW
Box Office: 01439 771700
www.helmsleyarts.co.uk
For more information about the exhibition and the archive project it is part of,
go to the blog.

Juliet Scott,
Still Life
, 2016, Silverpoint on acrylic ground, 10 x 29.5cm