The Tavistock Institute of Human Relations (TIHR) has been running an apprenticeship scheme since 2013. Nick Preston and Pauline Meyer are the first two apprentices.
Recently a lot has been written about apprentices but not enough of it has been written by apprentices. We wanted to add our thoughts and experiences to the discussions around apprenticeships. This article launches our series of articles; provides context for future pieces, outlines the vision behind the Institute's scheme and explains how we arrived.
Pauline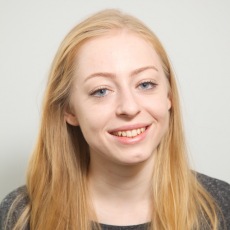 Whilst in my final year at sixth form I decided to take a gap year. I wanted to gain fresh perspectives and practical experiences in the field I wanted to study at university. I knew that accepting a place at university also meant accepting significant and long term debt, which made me feel extremely uneasy. I wanted to be sure that going to university was something I definitely wanted to do rather than something I felt I had to do. Whilst looking for relevant experiences with which to fill my gap year I stumbled across TIHR. I saw the yearlong apprenticeship as an opportunity to further my learning through immersing myself in social science research and consultancy and experiencing organisational life. I was the first apprentice at TIHR and the pilot worked so well for both the Institute and myself that we agreed to extend my apprenticeship by another year. An additional apprentice was also recruited. In September 2014 Nick joined the Tavistock Institute.
Nick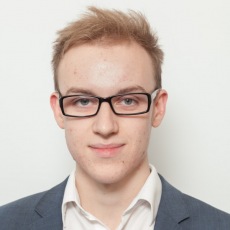 After I left school, I joined a college which I was not entirely satisfied with. I left after one year because I felt as though education wasn't for me at that point. College was then out of my life. I felt like I'd just wasted a year and squandered many opportunities. I was demotivated and didn't have many aspirations for my future. The fiasco and stress of searching for a job led me to seek help to find employment, rather than just directly applying myself. I found a traineeship provider; a traineeship teaches you basic employability skills, interviewing techniques and CV/cover letter formatting. I felt as though I already knew most of this and that I'd just been unlucky with application processes. Interviews were arranged with some apprenticeship providers and the Tavistock Institute appealed to me instantly. The area of work grasped my interest and the first interview went better than I could have expected. I was motivated again and had a much clearer understanding of where I wanted to be in the future.
Coreene Archer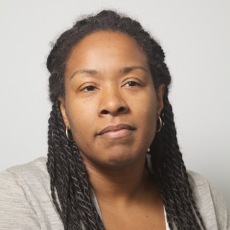 Two years ago, before the launch of our Apprenticeship programme, I (Coreene Archer) heard a talk that stated 'If you can see the problem, then you are probably part of the solution.' This statement lingered with me. I thought about it as I considered the many requests for work experience. Most of the enquiries were from people educated at least to undergraduate level, and with little practical experience. Of course, an education does not eliminate the challenge of finding employment, but I couldn't avoid thinking about those young people who hadn't done so well educationally. What choices did they have? I was confident that our knowledge of experiential learning could be extended to include younger people and practical or administrative tasks. Could the Institute be part of the solution? Armed with the Government's offer to underwrite the employment of apprentices, and the support of my colleagues, I began the process to create a space in the Institute for someone 'Not in Employment, Education or Training' (NEET). We now employ two apprentices. They are very different and complement each other beautifully. Both have been a valuable addition to the Institute.
We hope this has given you an understanding of how we came to be apprentices at the Institute. Future topics for our monthly series include: a more in depth look at our roles, our thoughts on apprenticeships and a discussion of our findings from our internal evaluation of the apprenticeship programme here at the Institute.
If you are you an apprentice or are you employing apprentices – we'd be interested in hearing your thoughts. We would also like to know if you would be interested in a peer mentoring scheme or other forms of support.
Pauline Meyer
Nick Preston
Read part two here.