Warm wishes to our clients, colleagues, national and international partners and friends of the Tavistock Institute of Human Relations.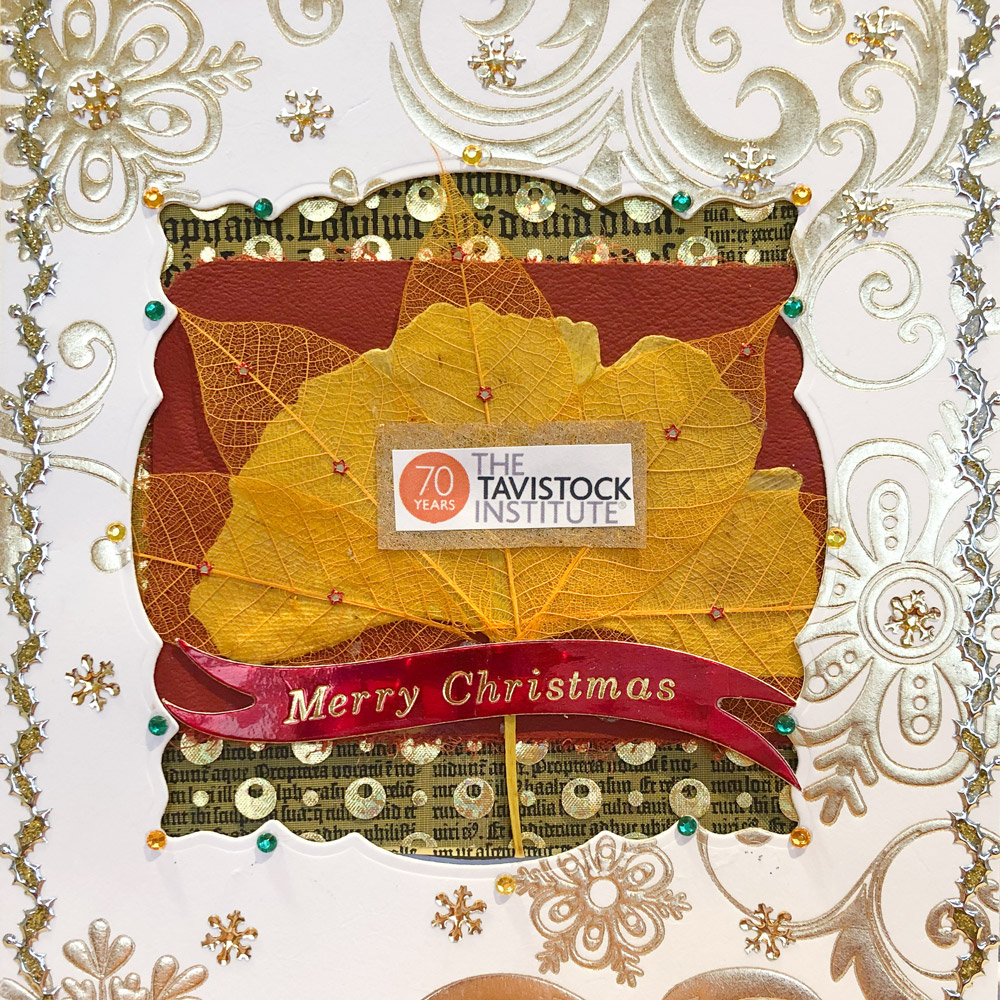 In making this card we have chosen to support Arts 4 Dementia, a charity that believes people living with dementia and their carers have the right to enjoy life to the fullest. Arts 4 Dementia works to develop arts programmes to empower, re-energise and inspire people with early-stage dementia and carers through challenging artistic stimulation, to help them live better for longer in their own homes.
Having just celebrated our 70th anniversary and with many of us losing elderly family members this year as well as touching old age ourselves, we are thinking of all of you who are struggling with managing ageing and losing dear older people and wanting you to know that we believe in ageing well.
Special thanks go to Becki Skittrall, our Research Apprentice, for her vision and creativity in creating our handmade Christmas card this year.